Classic climbing routes and sport climbing routes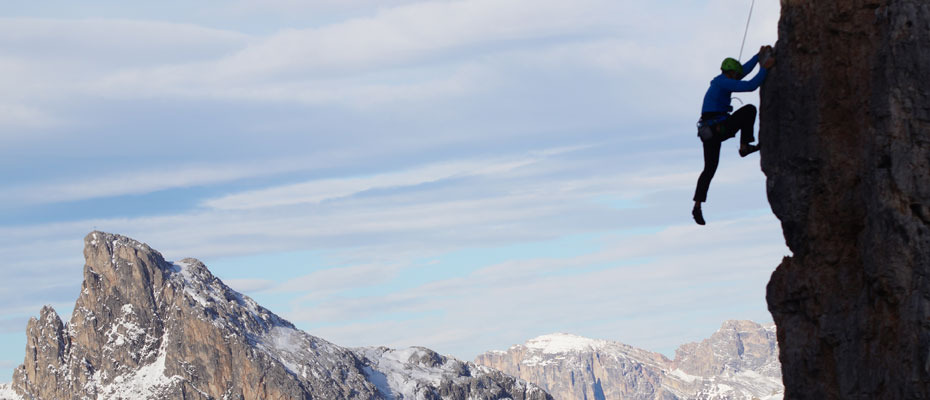 With the Mountain Guides of Dolomiti SkiRock you will climb the classic "normal" routes that are part of the history of mountaineering and could be climbed successfully even if you were not very experienced and fit, or you can opt for more challenging routes that will test your skills and strength.
The most bold and experienced ones, who are willing to climb as lead climbers, will find their ideal climbing partner and enjoy an amazing experience in complete safety.
We organize one-day or multi-day climbing tours with overnight stays in comfortable mountain huts, to carry out unforgettable climbing expeditions on the most beautiful and sought-after peaks of the Dolomites: Ampezzo Dolomites (Dolomiti Ampezzane), Sella group, Pala group (Pale di San Martino), Brenta Dolomites, Sexten Dolomites and Julian Alps.
Rock climbing courses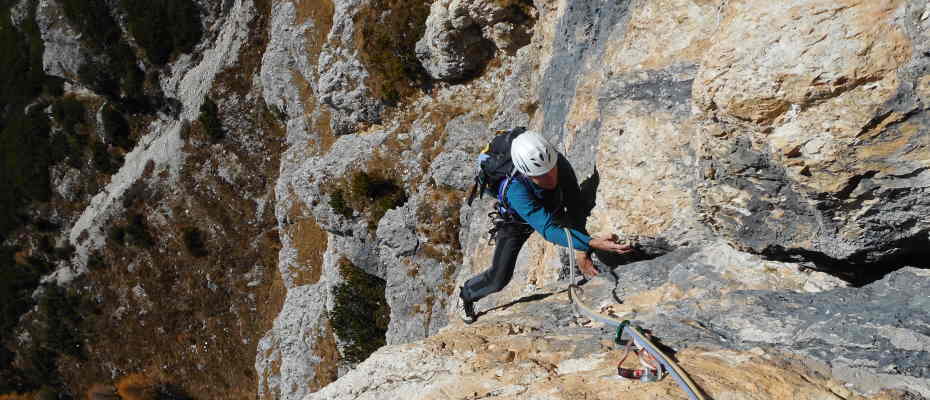 Dolomiti SkiRock organizes individual and group rock climbing courses aimed at people of all ages and levels of skills.
Our courses provide professional teaching of the specific climbing techniques and rope manoeuvres. We offer three different courses:
Beginner course, for those who want to approach to the rock climbing discipline
Intermediate course, for those who are already experienced and willing to improve their technical skills and knowledge of rope manoeuvres
Advanced course on classic routes, aimed at improving climbers' safety and their rope-team progression techniques
Sport climbing courses
Sport climbing courses include theory and practice classes that will take place outdoor on the cliffs or indoor, in specifically equipped climbing gyms.
Our courses aim at improving agility and technical skills, are specifically tailored on the ability level of each participant and include stretching and balance exercises.
The courses cover all the progression techniques, from the basis to the advanced level, the fundamental safety measures, the different climbing knots and the use of sport climbing protection devices.