Via Ferratas: individual and group excursions
The Dolomiti SkiRock Mountain Guides are available to organize daily individual and group excursions along the most beautiful and fascinating vie ferrate of Cortina's basin and surroundings, always choosing the itinerary depending on the participants' technical skills and physical fitness, providing the necessary technical support and the equipment needed to enjoy a wonderful day of adventures in the mountains.
We organize multi-day excursions that last two o three days in the weekends or an entire week to discover the most beautiful vie ferrate of the Dolomites, staying overnight in comfortable mountain huts.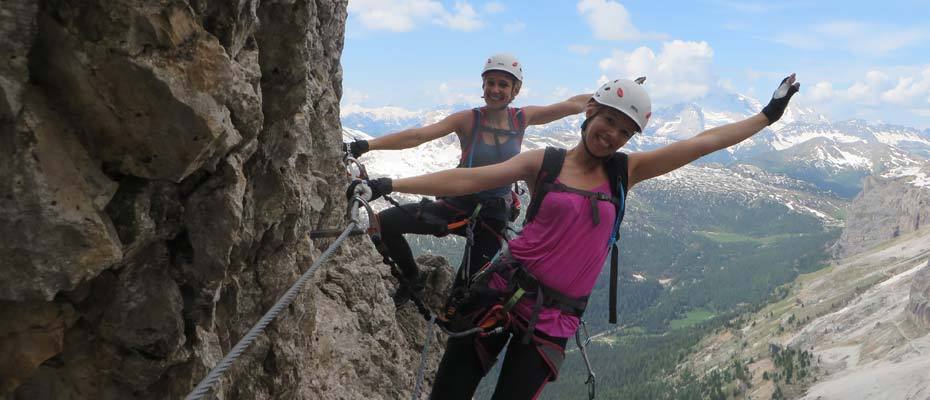 For the enthusiasts of history and those willing to discover where and how soldiers used to live during the First World War, it is possible to organize customized tours of the War sites, visiting tunnels, trenches, high altitude strategic posts and relics dating back to 1914/1918. Moreover, Dolomiti SkiRock offers upon request the possibility to be accompanied also by a professional historian.
The ideal period of the year to undertake excursions along the vie ferrate starts at the beginning of June and goes on until the end of september, coincidently with the opening time of mountain huts and lifts.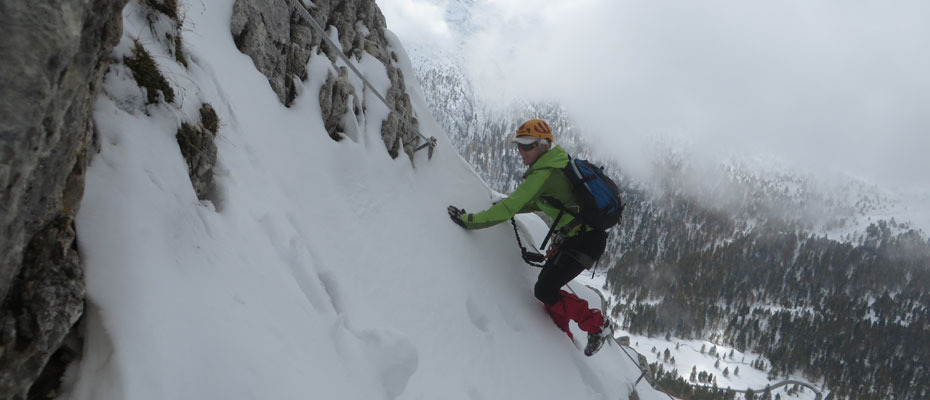 However, in Cortina d'Ampezzo you can find vie ferrate that are accessible during winter as well, to live the emotions triggered by a mountaineering adventure on snow, rocks and glaciers in complete safety, thanks to the steel cables that are part of the via ferrata equipment and to the expert hands of our Mountain Guides.