Activities and excursions on the Cinque Torri
The Cinque Torri are among the most popular destinations in the Dolomites for mountain sport lovers. In fact, there is a wide variety of excursions and activities that can be practiced on these mountains during both summer and winter.
Rock climbing courses, climbing excursions on the classic routes and sport climbing
The Cinque Torri peaks are an amazing rock climbing site, suitable both for beginners willing to try the basic climbing techniques and for more expert climbers. You can choose to climb up one of the many single-pitch routes (they are over one hundred) with difficulty levels varying from grade II to grade VIII, one of the multi-pitch classic routes or one of the modern, well-equipped routes.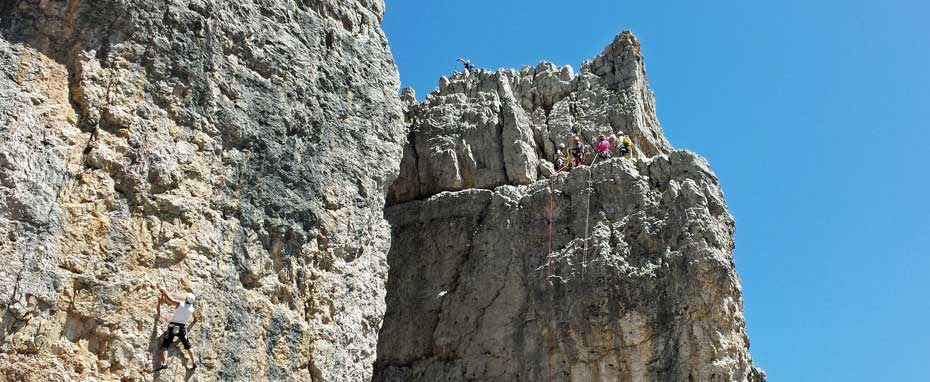 Off-piste skiing, ski mountaineering and snowshoeing
During the winter it is possible to choose among the numerous off-piste skiing itineraries on Cinque Torri, there is one for any desired level of difficulty. You can easily reach the off-piste skiing itineraries using the lifts and then ski down untracked slopes, steep couloirs or among the huge dolomite rocks that fell from Mount Averau face, or pass through beautiful woods covered with powder snow.
Those who are more keen on ascending peaks and conquer summits will find on the Cinque Torri a huge variety of ski mountaineering excursions: many different itineraries in the amazing natural environment of the Dolomites mountains.
Moreover, on the Cinque Torri it is possible to enjoy wonderful itineraries along peaceful and silent trails and through forests covered with snow to discover the pristine nature of this area.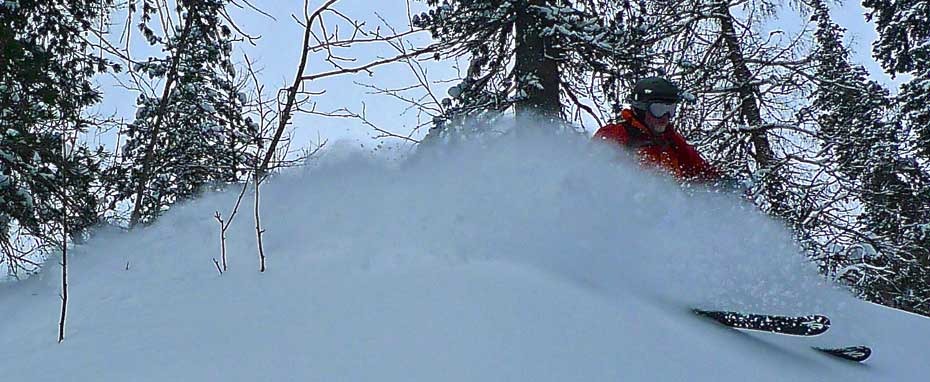 Hiking
The numerous trails that cross one another on the slopes of the Cinque Torri peaks, the amazing biodiversity of the mountain environment, the breath-taking landscapes, the open-air museum of the First World War, the various mountain huts offering delicious meals and facilities to the hikers have made this Dolomites area an ideal destination for anyone passionate about mountain excursions.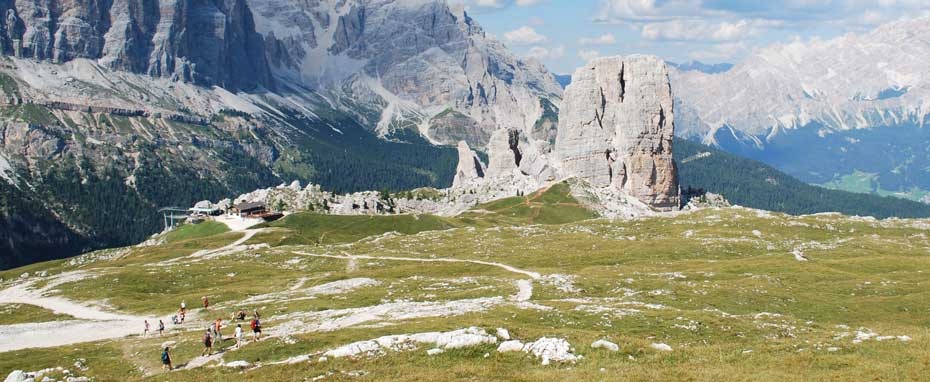 Via ferratas
Last but not least, in the Cinque Torri area it is also possible to climb along two enjoyable via ferratas: Via Ferrata del Nuvolau and Via Ferrata dell'Averau. They are two easy but fascinating itineraries, suitable also for beginners and families, that lead up to the summits of the two peaks from where it is possible to enjoy a unique, breath-taking view of the Dolomites. The more expert climbers can link together the two via ferratas in order to form a single, longer and more challenging itinerary, which can be demanding but is certainly worth it.