Information on climbing courses in Kalymnos
The climbing courses in Kalymnos are generally held at the end of May or in the month of October. They can last seven days (two days for traveling, five for climbing).
During the climbing courses in Kalymnos you will be able to experience different climbing techniques on the best limestone you could ever find on overhanging rocks, on tubes and along the great stalactites, on vertical slabs leaning on holes, Verdonian style.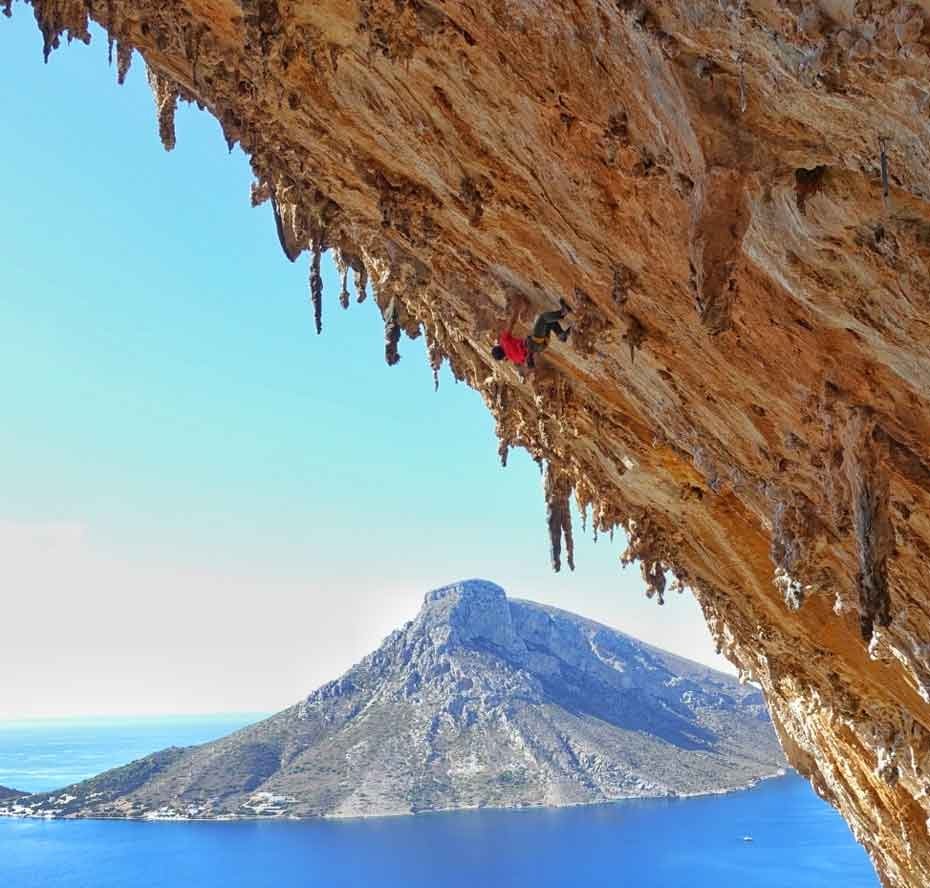 On Thursdays roundtrip flights to Kalymnos leave from Venice to Kos on Aegean Airlines. From Kos we take the ferry to Kalymnos where you can stay in comfortable one bedroom studios with kitchen and bathroom. On the island the are scooters for rent to move about in search of the local beautiful nature or to reach the climbing cliffs. The local cuisine is great and you will be able to taste delicious seafood dishes.